The Salem Five Charitable Foundation works to support organizations making a positive impact in the communities we serve, ensuring vibrant and viable futures for those they serve.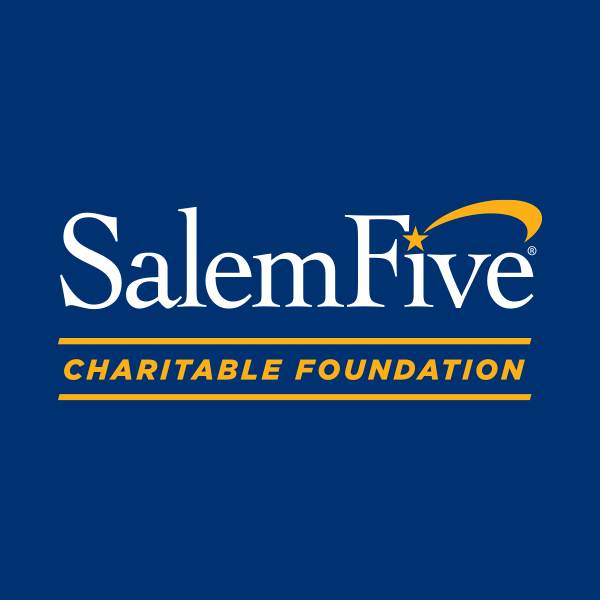 Salem Five Charitable Foundation
Requests to the Salem Five Charitable Foundation can be made through our Community Donations Program and are reviewed monthly, on a rolling basis throughout the calendar year. The Foundation contributes to more than 500 organizations throughout the region and considers requests ranging from $50 to $10,000. Please note that our average donation per request is less than $1,000.
Foundation Funding Priorities
The Foundation focuses its giving on three priority areas of need: Economic Self-Sufficiency, Workforce Development, and Financial Literacy. These areas are well connected to Salem Five's mission. While we give priority to requests that connect meaningfully to these areas, we recognize that there are many worthwhile endeavors throughout our region and work to give careful consideration to every request we receive.


Economic Self-Sufficiency
The Foundation makes numerous grants and donations to non-profit organizations that have programs and projects aimed at improving the lives of low-and moderate-income individuals and families throughout our communities. These investments help these people reach and maintain a level of strength and stability, on their own footing, as productive and contributing members of our society.


Workforce Development
The Foundation works with agencies that assist individuals and families with gaining valuable skills and credentials that are the gateway to family-supporting careers. From career exploration, training and placement, to programs that encourage the growth and development of small businesses, we fund programs that increase economic self-sufficiency by providing access to job opportunities and creating a stronger and better prepared workforce. By providing funding to organizations that stress job-training and critical life skills development, we believe that this will assist individuals to secure meaningful employment, earn a living and continuously support themselves and their families.


Financial Literacy
The Foundation is committed to programs that foster effective financial management and understanding of financial services and tools, which create stronger and more productive communities. We feel it is important to help people learn how to take control of their financial future learn how to do so. This includes programs that educate and prepare people to access and manage financial resources effectively, as well as those that foster savings and investments for low- and moderate-income people.
To apply for a donation from the Salem Five Charitable Foundation applicants must be:
A registered 501(c)(3) organization that demonstrates significant local impact
An organization whose mission or services align with our focus areas
An organization within our community footprint that primarily serves low to moderate income individuals and families
Eligibility for Grants:
Requests are not reviewed until all documentation has been submitted, including the Foundation's Charitable Request Form, 501(c)(3) paperwork or W-9 form, and any event or program details related to the request
All requests require at least 6 weeks processing time
In order to receive funds by the end of a calendar year, completed requests must be submitted by November 15th
All requests must be submitted electronically via the link above. We will no longer accept letters of inquiry or paper/email requests
Organizations may receive funding from the Salem Five Charitable Foundation only once per calendar year.
Additional Eligibility Guidelines:
The Salem Five Charitable Foundation does not typically donate to these causes:
Individuals seeking donations or scholarships
Animal related causes
Major capital or endowment campaigns
Travel, including conferences, seminars, tours and student trips
Political organizations or candidates, activities for religious purposes, individual endeavors or organizations that are discriminatory in their practices
Questions: